Ming Wong
Costume Designer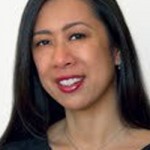 Born in Hong Kong and raised in New York City, Ming quickly discovered her love and talent at an early age. Moving beyond playing dress-up with her Barbie dolls, she applied and was accepted to attend the High School of Fashion Industries studying fashion design. Upon graduating with a Regents Diploma and scholarship, she simply walked over 1 block to decidedly attend the Fashion Institute of Technology (FIT) where she stayed on to receive two separate degrees, the first being under Fashion Buying and Merchandising and following with Fashion Design.
With close to 30 years of experience in the garment industry, Ming has developed a comprehensive understanding of fit, fabric, construction, and production along with all of the creative aspects of fashion design. She has experience in print design, color forecasting, designing for private label as well as designing for mass market fashion corporations.
Her philosophy is to dress each individual to mostly express who they are with the use color, pattern, silhouette, and style. This is what she brings to each film set she works on; taking into consideration the character, the setting, and the technical/practical aspects required. Along with her wardrobe partner, Lisa Spada, they have successfully styled various film projects including a music video, web series, short fictional films, and documentary style dramas. "CIRCLE" is both Lisa and Ming's first foray into action film and they look forward to the technical challenges involved in creating the wardrobe for this project.
Bekir Ognat
Writer/Director
Bekir Ognat, clearly intrepid man of many hats, started studying acting 5 years ago as an exciting fun experiment. He earned the nickname "Big Boss" from his acting friends in New York due to his choices during improvisation exercises. Some of these strong choices, however, led him to be kicked out of school where he had been studying the Meisner Technique for 2 years. Nevertheless, he is not easily deterred, and soon after his tenacious curiosity had propelled him on to filmmaking courses at the School of Visual Arts, New York University, New York Film Academy, and the New School. At one point he concurrently had a full time job and classes 7 days a week at different schools. What is more, he sometimes slept in his car, and seriously wished he had an RV to make his life easier.

Down the road, he has now actively taken part in some film projects and he even volunteered in a number of indie movies, including "Hitting Rock Bottom", and not long ago he also participated as a producer in the short film "Kill St". Bekir currently has other upcoming movie projects of his own to be developed after this short film "CIRCLE" is fully completed and released. He still takes classes from HB Studio to stay connected to acting, which he firmly believes is the foundation of good filmmakers, writers, and directors.