Paugh William Shadow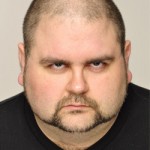 Born in Washington, D.C., Shadow has traveled throughout his life around the world and has done film for movies mostly in Japan, Thailand, and Sweden.
Known for voices in the video game "Grand Theft Auto IV: Episode I", and "Tank in the TV show Zombie Hunters: City of the Dead" -the first zombie TV show- Shadow has done roles from Comedy, Drama, and Action. He does not shy from showing his instrument to the craft he loves. After a broken neck that left him paralyzed for a few days Shadow has worked even harder pulling scenes most recently on "Blue Bloods", "The Daily Show" with Jon Stewart and worked for directors like Roland Emmerich ("2012", "Godzilla", "The Day After Tomorrow", and "Independence Day").